After every event we ask the winning engineers to write a short post to be sent to all the students who took part in the zone. It's the perfect way for the engineers to reflect on the previous two weeks, thank all the students for voting for them, and talk about how they plan to use their €500 prize money.
If you're an engineer keen to experience the 'best crash course in scicomm', apply now for the next event, at imanengineer.ie/engineer-apply
---
This event has been a lot of fun and I very much enjoyed answering all the questions and chatting with you all. Some of the questions were very cheeky, some hilarious and a lot of them were absolutely brilliant!
I hope you have enjoyed it as much as I have, and if I managed to inspire some of you to pursue a degree in a STEM discipline than I am extremely proud! Of course, I think engineering and science are a lot of fun, but whatever you choose as your future career it should be something YOU will enjoy.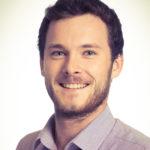 As someone who is concerned about climate change and knows how critical it is that we have energy engineers to implement the solutions, I enjoy giving quite a bit of my time to outreach activities. This is hugely beneficial to me personally as it is a great test of my knowledge and expertise, while also keeping me grounded. I'm an Engineer was an excellent opportunity to hear what kids concerns are and the areas that they are curious about. Some of the common questions asked by a number of different students; "What are you doing?" "What can we do?" reminded me why it's important to go out and talk about climate change.
The level of curious questions from the students in the "Ask" section made me really think about everything from my school days to my current job and I thoroughly enjoyed our engaging and often quite funny live chats. It was so lovely to see everyone's personality shine through. I think it's safe to say some of the technical questions were super challenging for us all and the students really kept us on our toes! There was always a friendly atmosphere in the live chats with you and all your amazing experiences and insights made the live chats so interesting.
---
If you're up for the challenge, want to answer some downright weird questions, even learn things from students…
I'm an Engineer, Get me out of here only takes 2 minutes and one sentence to apply!